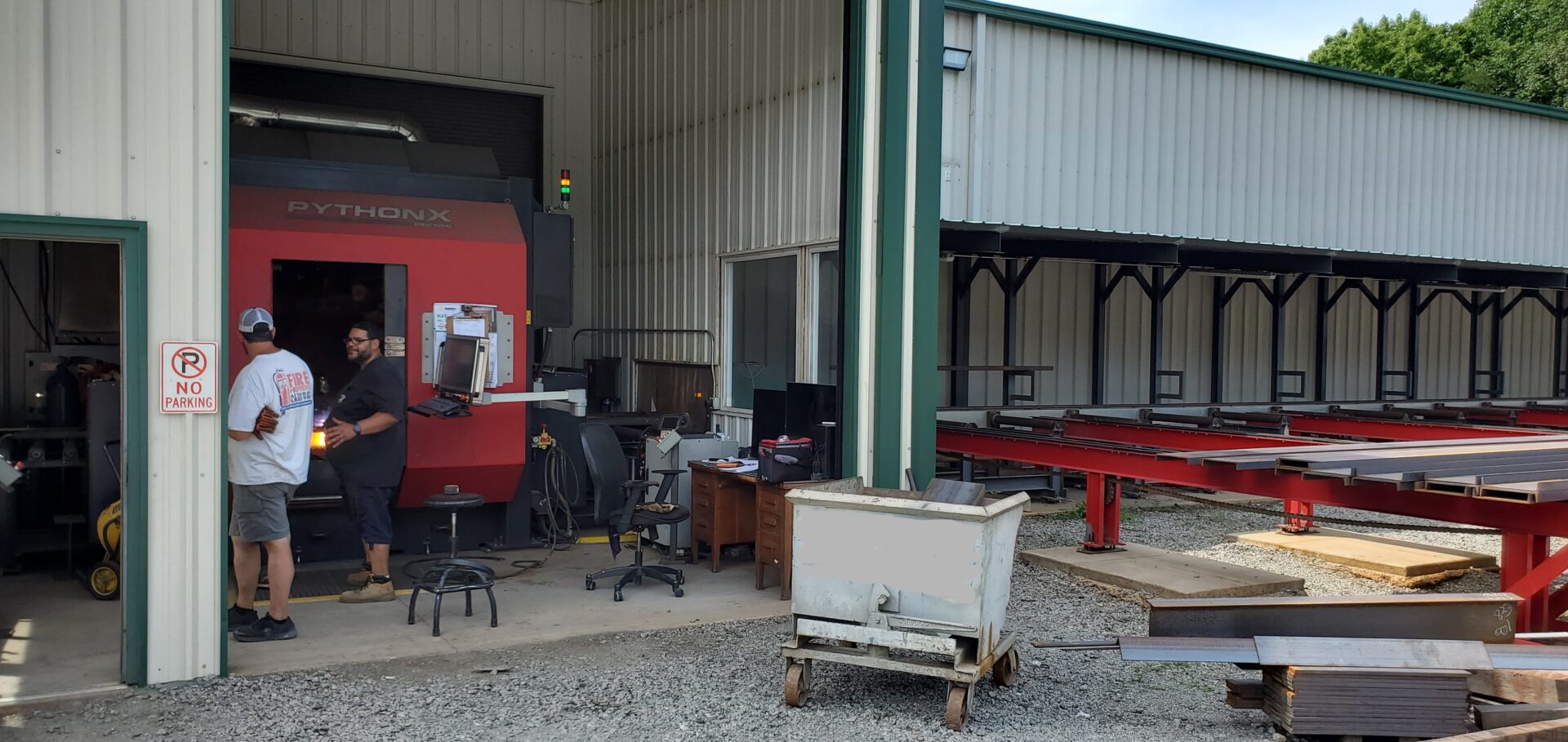 Material Procurement

We only use quality materials that are backed up with mill certificates to match the grade material specified for the project. This is our way of ensuring that we are fabricating safe and superior products. 

Material Processing

We detail in a 3d modeling program that generates part files for material to be fabricated. Those parts are processed on our fabrication equipment such as our Lincoln Python X. It cuts, copes, scribes layouts, and puts any size and shape hole in the material needed. Those parts are cut to 1/32 over 40'-0". Beams that used to take 1 hour to cut and drill by hand are now done more accurately in less than 5 minutes. 

Fabrication

We use machines to layout directly from the model first where possible. This speeds up and increases our accuracy to the greatest extent possible. Then our layout men who highly skilled fit the parts and back check the machinery is with in tolerance.

Welding

Our certified welders ensure our products are safe and structurally sound. We have many written welding procedures for different types of structural welding to ensure the right process is done for the right weld.

Coatings

We offer several coating types on different products. We offer different types of shop primers, galvanizing, polish stainless, anodized aluminum, and powder coating.

Quality Control

Our in house certified welding inspector checks every weld. We do in house visual, UT, and mag particle testing of shop welds. Our Q.C. department also keeps inspection reports of who fit, who welded, and who inspected every part that comes through the shop and certifies our welders. 

Shipping

We have in house delivery and we also use several subcontract delivery services to get products any where they need to go.